Looking for free printable matching worksheets? Get this free PDF!
This post may contain affiliate links. Please see my full disclosure for more details.
Picture Matching Worksheets for Beginners
Matching is a pre-reading skill. When children are learning to read, they need to be able to observe small differences in letters such as b and d. These easy matching worksheets will help your child to spot what is different and what is the same.
Here are 3 free printable matching worksheets for your preschooler or kindergartener.
Fruit Matching Worksheet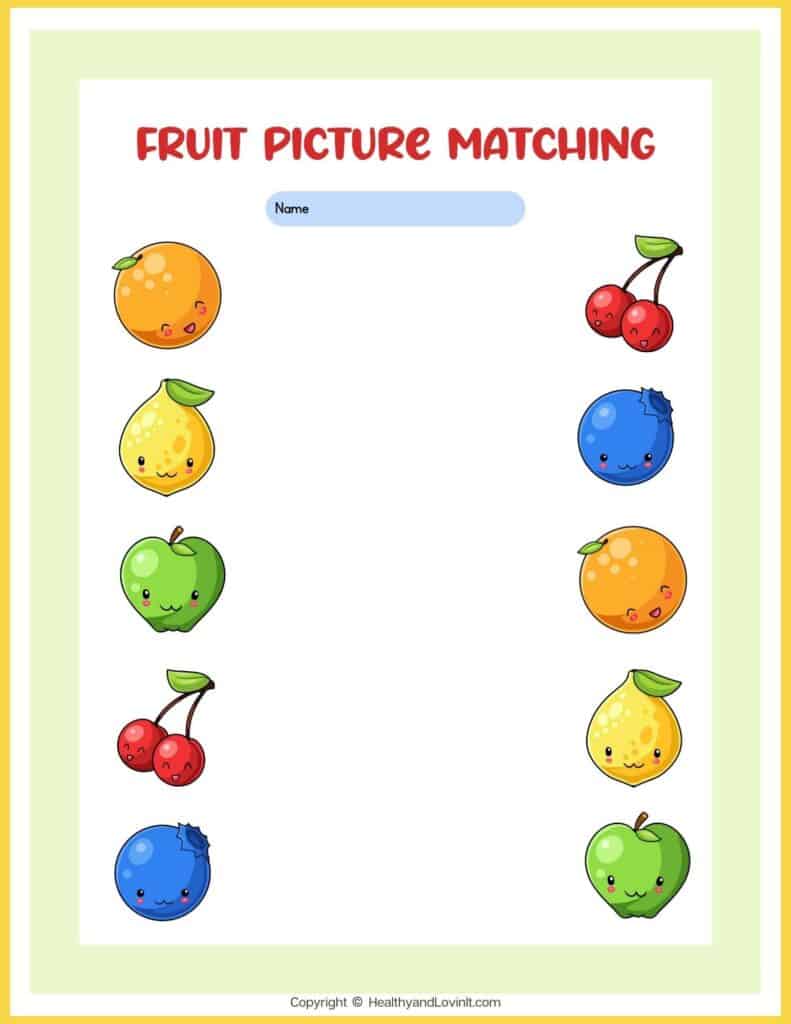 Use this fruit matching worksheet to talk about the fruit food group as well as a matching exercise.
Color Matching Worksheet
This color matching worksheet teaches color recognition. You can talk about the colors as your child or student is working on this sheet. You can ask questions like "Do you see the other red heart?"
Simple Matching Worksheet
This picture matching worksheet has sweet foods kids will love!
Click to download the the 3 beginner picture matching worksheets pdf.
More Printable Activities for Kids:
Fruit Matching Game Printable – Free DIY Kids Activity
Printable Easter Matching Game (that Preschoolers Love!)
This fruit worksheet bundle is available in my Etsy store. It will work great for preschool or kindergarten!
This fruit matching game printable makes a fun learning activity for toddlers, preschool or kindergarten age kids! These cards can be used for a matching game for toddlers, and then as a memory game as your child grows.
This Alphabet Bingo game makes learning the alphabet and letter sounds fun! This game is perfect for homeschool phonics. There is a set of 6 bingo cards with upper case letters, and an identical set with lower case letters. You will also receive call out cards and instructions.