Looking for printable letter paper with flowers? Check out all these designs!
This post may contain affiliate links. Please see my full disclosure for more details.
These printable letter papers can be used for so many things! Obviously, you can write letters to your friends or family, but you could also use it for journaling, note paper, or to do lists.
If you love free printable stationery, you may also want to check out these posts:
Free Printable Spring Stationery
Kids Printable Stationery – Lots of Free Letter Writing Papers!
Free Kawaii Printable Stationery – Lots of Cute Lined Paper!
Free Printable Dog Stationery -15 Different Designs!
Free Printable Decorative Writing Paper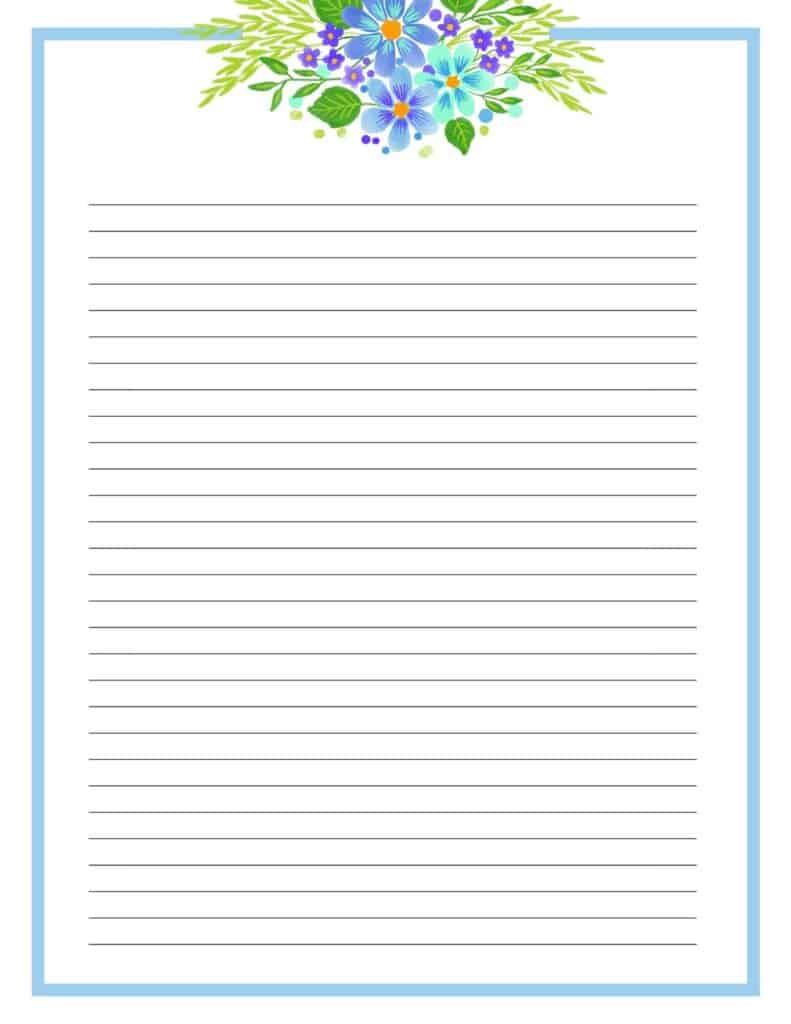 This free printable decorative writing paper has cute blue flowers and a blue border.
(You can download the free printable stationery pdf that contains all of the stationery printables at the end of this post.)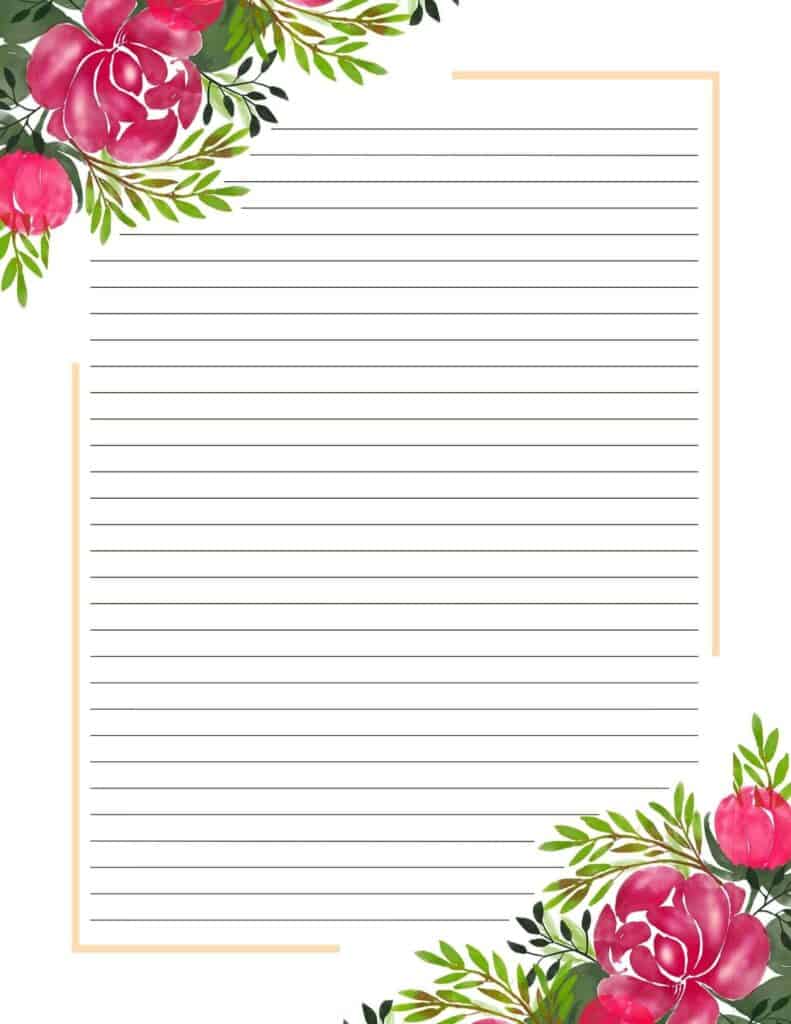 This floral lined paper also comes in an unlined version: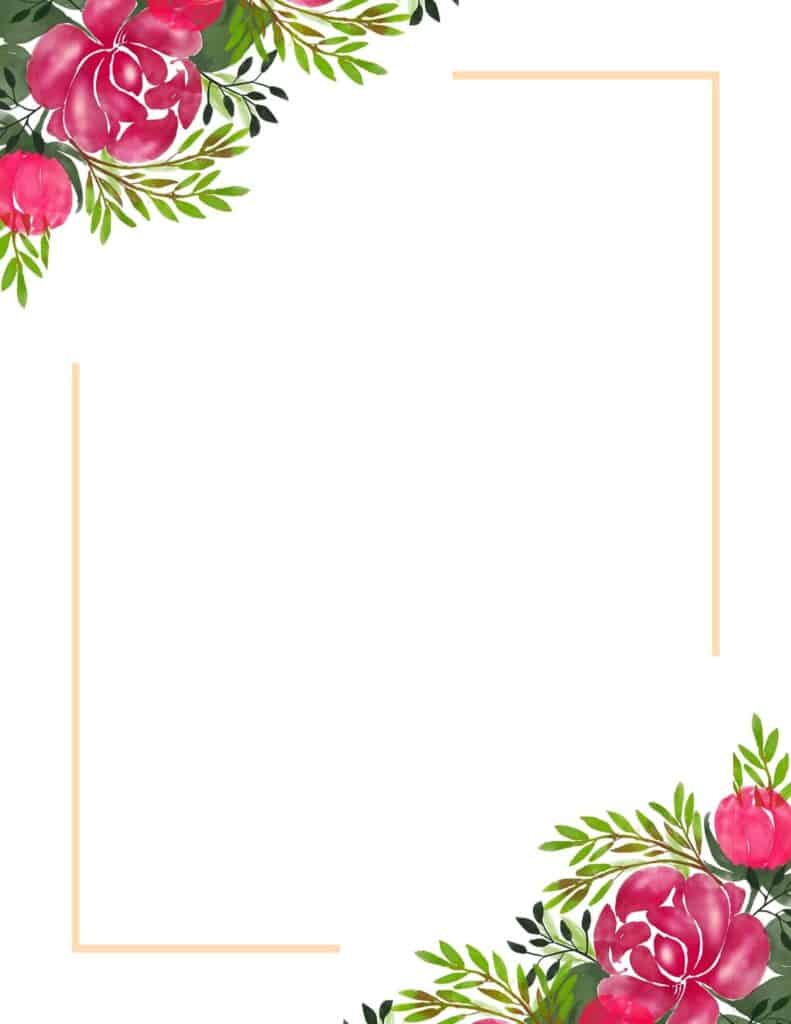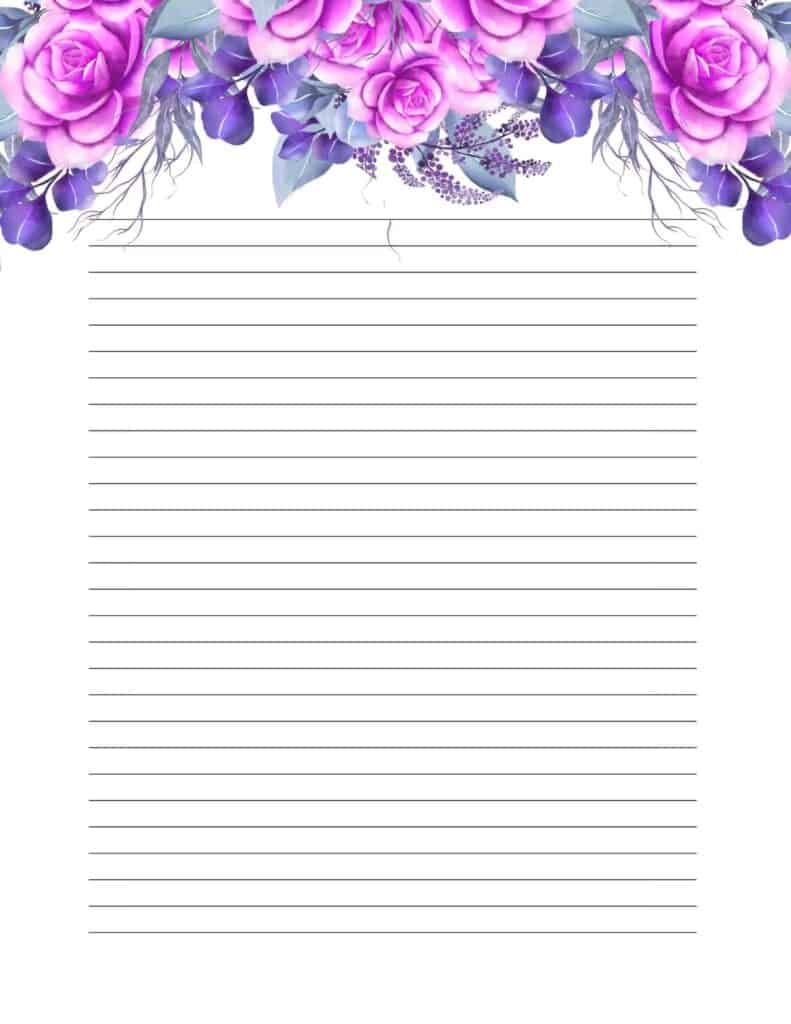 This pretty stationery has purple watercolor flowers! Here is another pretty paper featuring purple (and pink) watercolor flowers: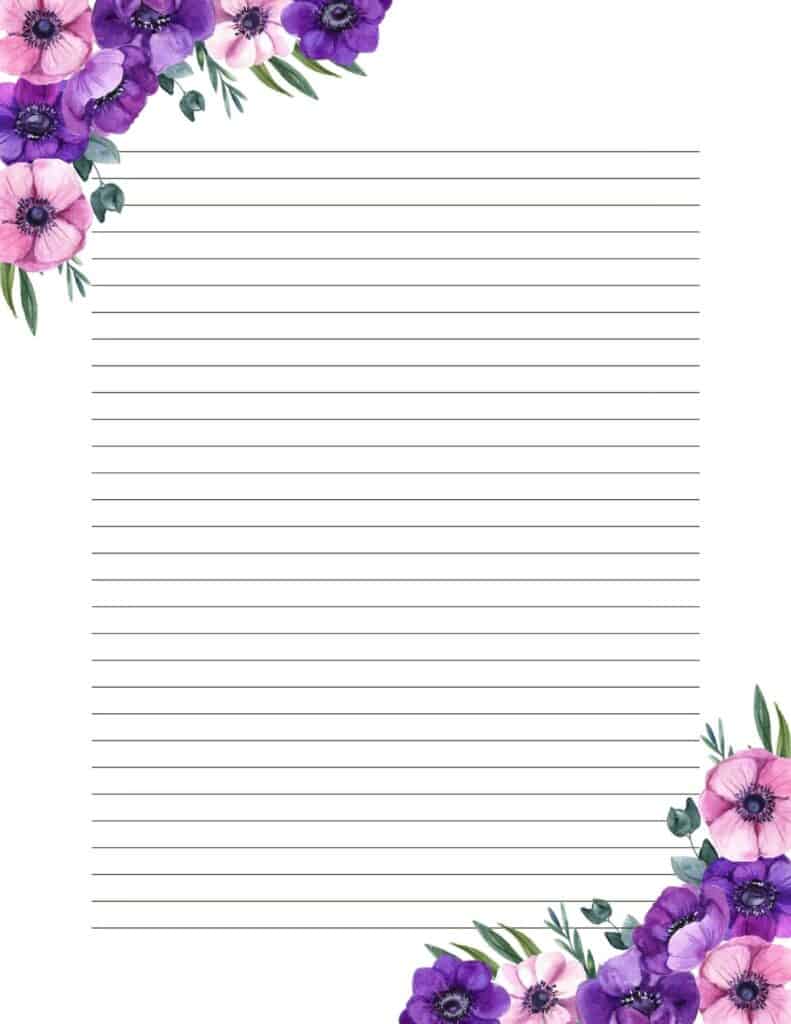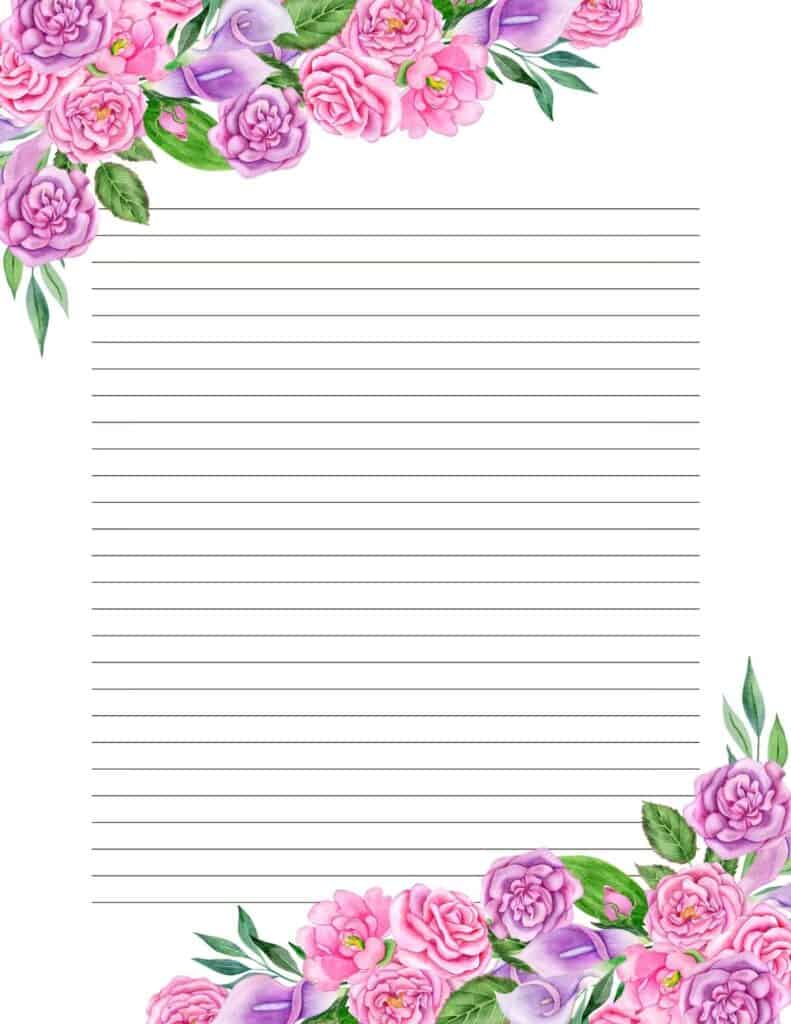 I love the pink flowers on this pretty floral stationery!
This cute floral stationery template has whimsical flowers and a pretty watercolor border.
Download the free printable stationery pdf.
More Printable Letter Paper
This black and white stationery is available in my Etsy store. It comes in lined and unlined versions. The floral design has a minimalist look. This printable stationery comes in 2 sizes-A4 and letter size (8 1/2 x 11).
This printable yellow floral stationery has a beautiful watercolor border with a spring feel.
There are 2 versions-a lined version and a blank version. The stationery comes in letter size (8 1/2 x 11) and A4 size.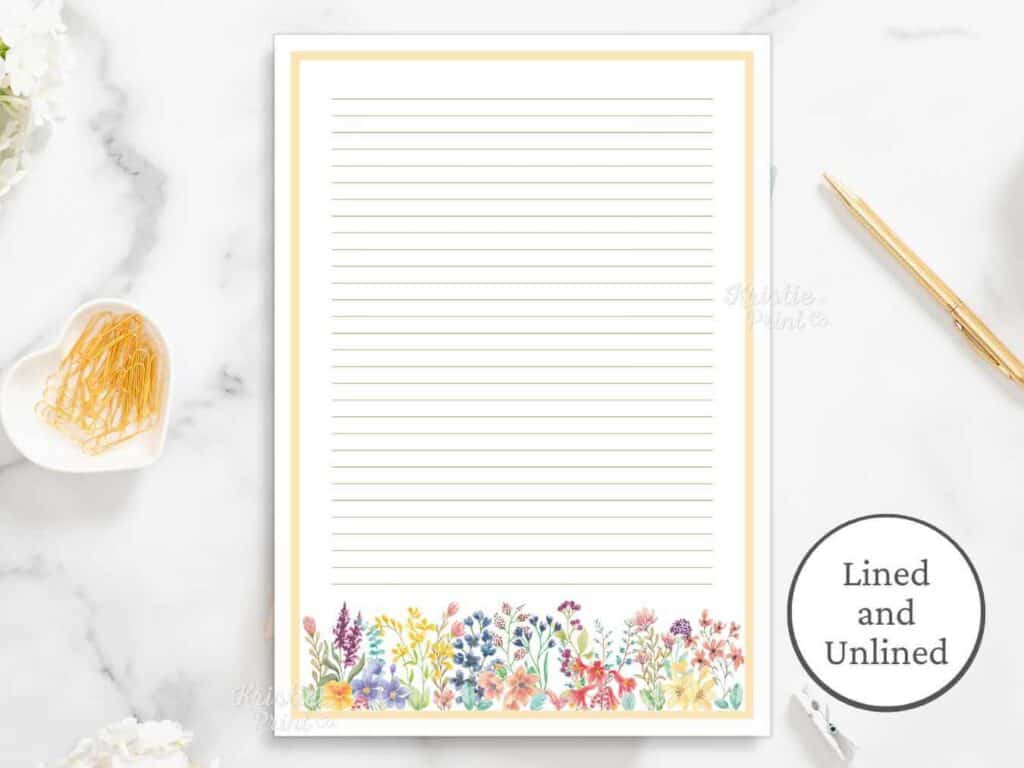 This wildflower stationery has a pretty wildflower border and a cute cottage core look. The printable pdf contains unlined and lined writing paper. The stationery comes in 2 sizes-A4 and letter size (8 1/2 x 11). This stationery also comes in a personalized version:
I love making printable stationery! You can check out all of my printable stationery here.