Make packing easier with this printable travel packing list.
This post may contain affiliate links. Please see my full disclosure for more details.
Does packing seem like a momentous chore? Do you worry that you are going to forget something important? I hear you! I have definitely felt that way before. One way I calm my worry is to have a travel checklist printable. This helps my mind to be clear because I don't have to remember everything-I just use my checklist! This is really freeing!
I like to use a simplified free printable packing list that helps me to remember everything, but doesn't have a lot of stuff that I am not going to use. Here is my basic packing list that helps me to pack for/with my family.
We usually stay in a rental home and go to a theme park. But, just in case you are going somewhere else, I made sure to mention things that you may want to add to your list. There are blank spaces on the free printable packing list so that you can add things that you need. Keep reading for ideas of things that you might not have thought of.
Before Packing
I am about to tell you a secret that took me a long time to learn. Don't be like me. 🙂 I used to just start packing when the house was a mess and a lot of our clothes were in the hamper. This is a sure fire way to cause myself some serious confusion and stress.
Now, I wash and put away all the clothes before I start packing. I usually do this a day or two before I pack. This makes packing SO much easier.
I also make sure that the house is in good order and that everything is put away where it should be. This way I am not looking for things that are in the wrong place. Plus my mind is a lot clearer when the house is straightened. By the way, don't do like I used to and start deep cleaning. You can do that some other time-don't wear yourself out before vacation!
*Side note-you may want to check out my free printable errands checklist and use it to list all the errands that you will need to run before going on vacation.)
Clothes to Pack
Main Outfits
On my packing list, I simply write a blank space and the word outfits beside it. I use this space to write our names. So, when I look at my list I know that I need Kristie's outfits etc. This works for me-I simply pack the number of outfits we need. This is the outer clothing that we need. I don't write 5 shorts, 5 shirts etc. I just pack 5 outfits that work and check it off on my list.
Other Clothing
I have separate spaces on the checklist for underwear, socks, shoes, swimsuits etc.
You will notice on the free printable packing list that there are checkboxes and spaces beside the underwear, socks, bra, pajamas etc. This is where I put initials or names of my family members so that I can make sure they have those things packed also.
I also have jackets on my list just in case. But, we don't usually go to really cold places. If you do, don't forget to add coats, hats, scarfs, gloves etc.
Shoes
I also make sure I have appropriate walking shoes. My favorite shoes are by the saucony brand. They are so comfortable! I haven't found a shoe that is more comfortable than them. You can check out the shoes I have here.
Toiletries to Pack
I pack basic toiletries plus makeup. I added all these to the printable. There are also a few blank spaces on the printable so that you can add things you may need. Here are a few things that you might need besides the basics:
Glasses/glasses case
Contacts/Solution
Mouthwash
Q-tips
Cottonballs
Facial Cleanser
Perfume
Miscellaneous Items and Travel Information
Miscellaneous items include things like laundry soap, computer, and cash. I listed everything here that doesn't fit into the other categories, but is still really important! One thing that I put on the list that is a must have in my opinion is a fan or a noise machine. Either of these can block out other noises so that you don't have trouble sleeping on vacation.
Another important thing to remember to bring is your travel information. This includes things like a planner, a grocery list, and reservation numbers. I already have those on the list, but depending on your needs, you may also want to add a Visa, Tickets, and an Itinerary to the travel checklist printable.
Things To Do Right Before Leaving
I like to have last minute reminders on my packing list. These are things I might forget otherwise-things like turning up the AC so that I am not paying for a lot of electricity when I am not going to be home. Here are the last minute things that I have on the list-
Turn up the AC or turn down the heat
Check that the doors and windows are locked
Turn appliances off
Take out the garbage
Click Here to Download the Travel Checklist PDF
Food Checklist for Vacation
The second page of my printable travel packing list is my list of food items that I want to take with me. We often stay in a rental house so that we can cook some of our meals. I often take some cooked food/perishable food like cooked chicken, boiled potatoes and cucumbers so that I can eat leftovers at least part of the time. I enjoy not cooking on vacation! I also eat some of these leftovers when we are on the road.
Snack Ideas for Vacation
I also make sure I have snacks for the road. Here are some of my favorite healthy snacks to pack:
Fruit Cups
Applesauce Cups
Pumpkin Seeds
Trail Mix
If you want to have some new snacks to try on vacation, you should check out Urthbox.
Urthbox is a collection of healthy full size snacks that are sent to you monthly. The snacks are non gmo, organic, and all natural. I have seen a lot of great brands included in these boxes. UrthBox products must pass strict ingredient, sourcing, calorie, nutrition and manufacturing standards.
You can choose a classic box, gluten free box, vegan box or diet box. Check out the healthy snacks here.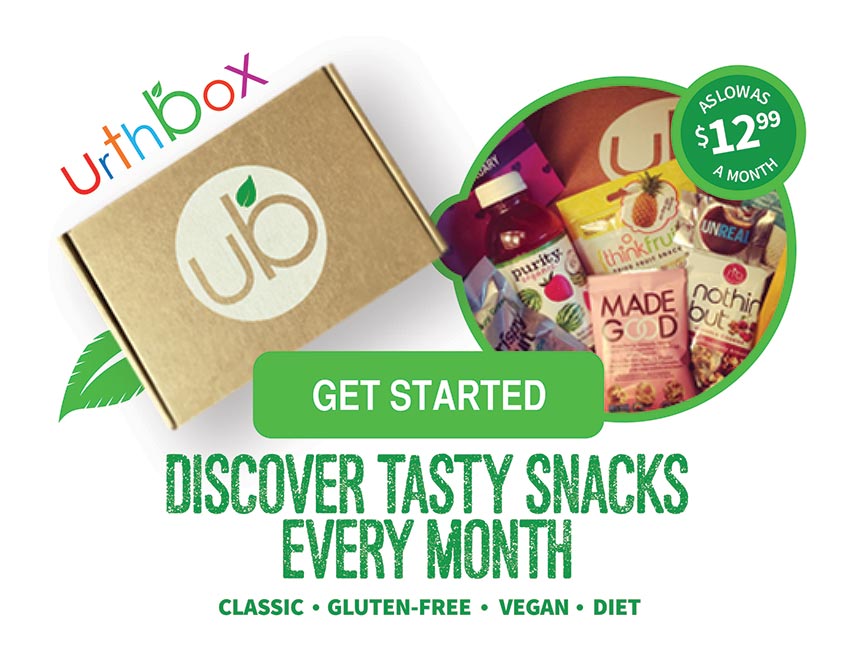 I think you will find packing a lot easier when you use my simple printable travel packing list and my food checklist for vacation. I would be lost without it!
click Here to Download the food Checklist for vacation
Pin this for Later: