Need a gift for a frustrated mom who needs some pampering or is having trouble sleeping? Check out these gift ideas for a tired mom.
I have a lot of sympathy for tired moms. I used to struggle with chronic fatigue which made me a really exhausted and overwhelmed mom. But, even without an illness, just being a mom can be really tiring!
Here are some of the best comfort gifts for a tired mom. If you are the tired mom, you can get some great present ideas for your wishlist! If you want to bless a tired friend or family member, one of these gifts will be greatly appreciated!
This post may contain affiliate links. Please see my full disclosure for more details.
Help a Mom Get More Sleep
If there is one thing that a tired mom will appreciate it is the gift of sleep! New moms especially want sleep more than just about anything. Here are some ways to help a mom catch up on her sleep:
Offer to clean, cook, or babysit.
Gift her some lavendar oil in a convenient roll on.
Bring her some freezer meals with instructions (so that she can spend her time sleeping and not cooking!)
Buy her some magnesium glycinate and calcium d-glucarate-this helps with relaxation and calms nerves. (1) Opt for just the magnesium if she is breastfeeding.*
Cleaning Service
This is a priceless and thoughtful gift for overwhelmed moms! Hire someone to clean for her so that she can spend her time taking care of herself and her kids.
Care.com is a great place to find good help. Care.com has a lot of helpful resources on how to hire safe people. It also has a questionnaire to help you find the type of help you need. Everyone needs help sometimes, and cleaning help is something that a tired mom will definitely appreciate.
Check out all that Care.com has to offer-click here to get 20% off of a premium membership.
Dreamegg White Noise Machine
This Dreamegg White Noise Machine is another great gift idea for a tired mom! This machine makes "white noises" to help your child fall and stay asleep. Moms are always grateful for the uninterrupted time they get when their child is sleeping soundly.
The Dreamegg White Noise Machine has many sounds to choose from including 7 different fan sounds and nature sounds. The sound quality is amazingly crisp and clean.
Healthy Delicious Snacks
It is awesome to be able to grab a healthy snack when you need one and not have to do any work or dirty any dishes. I like snacks that include some protein for staying power. One of my favorites is RX bars. Another good option is trail mix.
A tired mom will also love a subscription to healthy snack boxes that are sent to her house monthly. Urthbox is a collection of healthy full size snacks that arrive monthly. The snacks are non gmo, organic, and all natural. I have seen a lot of great brands included in these boxes. UrthBox products must pass strict ingredient, sourcing, calorie, nutrition and manufacturing standards.
You can choose a classic box, gluten free box, vegan box or diet box. Check out the healthy snacks here.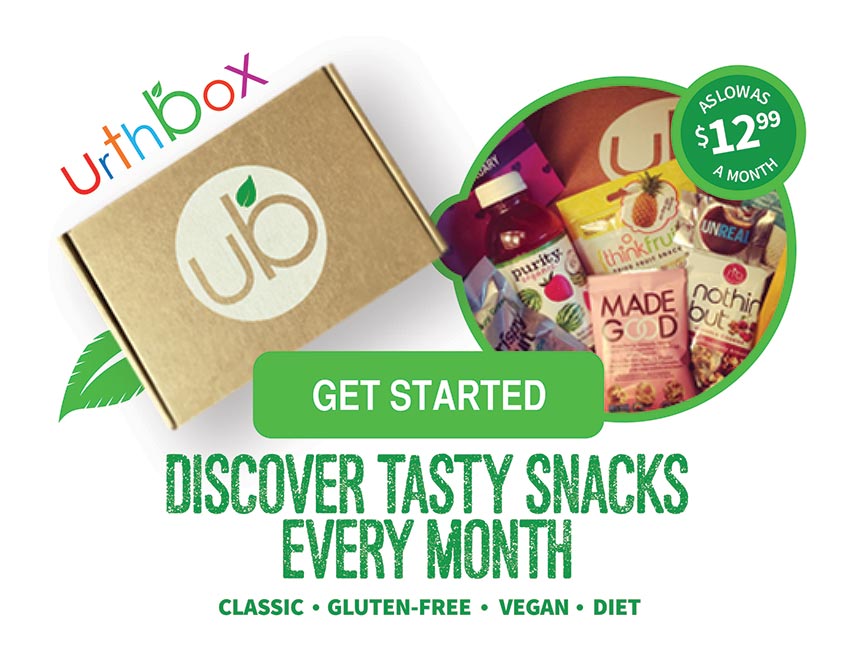 Essential Oils and a Diffuser
This diffuser set is a great gift for a tired mom. It includes a diffuser and 3 different essential oils. Lavendar essential oil is calming and helpful for restful sleep. The Lemon and Peppermint are energizing. I love the smell of lemon essential oil and find it lifts my mood!
The Plant Therapy NovaFuse™️ USB Diffuser gently diffuses essential oils into the air using ultrasonic technology. With no use of heat or chemicals, the NovaFuse™️ USB Diffuser helps maintain the natural profile and therapeutic benefits of Plant Therapy essential oils.
Lemon Lavender Peppermint Set with NovaF…
Enjoy three of the most popular and versatile essential oils with the Lemon, Lavender, … [More]
Price: $44.95
Beauty Subscription Box
Sometimes a tired mom needs to feel pretty again! Gift her a subscription to the Detox Box and she will receive at least $90 of green beauty products every month. The non-toxic beauty boxes start at $39.95 a month. Find out more here.
Slippers
Slippers make a great gift for a new mom or any mom who wants to relax. I especially like this style of slipper because they are easy to walk around in, and keep my feet warm and cushioned.
Encouraging Book for Mom
Every mom can use some encouragement and inspiration! It is very easy to get discouraged when you are tired. Sometimes, you need a lift emotionally and some advice from someone who has been there.
The Confident Mom is written for all the moms who deal with insecurity and uncertainty as they do their best to raise their children in a challenging and ever-changing world.
If you've ever gone to bed disappointed with yourself, if you've ever felt like you weren't measuring up, or if you've ever wished there was a manual for motherhood, #1 New York Times bestselling author Joyce Meyer has just the book for you-it is called the Confident Mom.
Chocolate
Need I say more? Chocolate is such a mood lifter! Obviously, too much caffeine is a bad idea for an exhausted mom. So, I recommend getting her some small gourmet chocolates that are just fun to indulge in. Plus they will go perfectly with the book above. 🙂 Ferrero Rocher has some delicious chocolates-
Pampering Gift Basket
Here is a great DIY gift idea for a tired mom. Fill a basket with pampering products for a tired mom! Check out all the healthy products in my post: Relaxation Gift Basket Ideas.
I bet one of these thoughtful gifts for overwhelmed moms will bless your friend. The gift of destressing is always a great gift!
*Not enough is known about the use of calcium D-glucarate during pregnancy and breast-feeding. If your friend has any pre-existing conditions, she will want to check with her doctor before taking magnesium or calcium.
Disclaimer: This post is not medical advice. I am not a doctor or medical professional. I share only from my own experiences and research. Consult your own practitioner before making changes in your diet or supplements.